Cosmetic Dentistry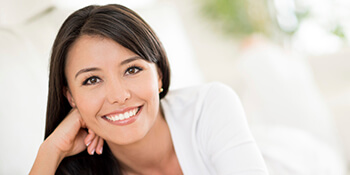 If you think cosmetic dental enhancements will improve your confidence, you're in good company. Thousands of Americans undergo cosmetic dental procedures each year. In fact, Americans choose smile enhancements five times more often than face lifts.
Thanks to popular television reality shows, words like porcelain veneers, Zoom! teeth whitening, and smile makeovers have become commonplace. Cosmetic dentist Dr. Leyferman offers his image-conscious clientele the most popular esthetic procedures. If you'd like to see how your potential smile would look before you decide on treatment, Dr. Leyferman can use digital imaging to show you an enhanced image of your smile. We want to make sure that you're satisfied with your cosmetic dentistry choices, so don't hesitate to ask us questions during your appointment.
Browse our services here, then call the Flemington office of Life Family Dentistry. We bring new smiles to patients throughout the region, including Lambertville, Readington, New Hope and Hillsborough.
Porcelain Veneers
Most Americans believe that an attractive image can open doors of opportunity in romance and career. A uniform, white smile only enhances the possibilities. Cosmetic dentist Dr. Leyferman may recommend porcelain veneers to transform damaged or stained teeth into a gorgeous, dazzling smile in only two office visits.
Porcelain veneers are made in a lab for a custom fit. No cookie cutter patterns here. At your initial appointment, Dr. Leyferman will carefully prepare each of your teeth, take an impression for our dental lab, and place temporary veneers. At your second visit, the custom-made, porcelain veneers will be permanently bonded to your teeth. Not sure if veneers are right for you? With digital imaging, you can preview your new smile before you make a decision. Visit our patient library to learn more about veneers.
If you're curious to know how porcelain veneers can change your life, call cosmetic dentist Dr. Leyferman today for your free consultation. Our Flemington office has transformed smiles of patients from Ringoes, Whitehouse Station, Lambertville, and Raritan.
Teeth Whitening
Have the years been kind to your teeth? If you're like most people, age, dark beverages, or nicotine may have yellowed your enamel and aged your smile. Dr. Leyferman uses Zoom! teeth whitening to erase the years and bring back a dazzling, white sparkle.
Professional Zoom! Whitening requires a thorough oral exam to make sure that your mouth is in good health. If all is well, Dr. Leyferman's dental assistant will carefully protect your soft tissues with a rubber dam before the doctor applies the teeth whitening gel. A curing light activates the gel, and in just one hour, your teeth will change from dingy to dazzling! Read more here.
To keep your professionally whitened teeth sparkling, or as an alternative to Zoom! Whitening, we offer pre-filled, Natural Elegance take-home trays. When used according to directions, home teeth whitening trays offer the same amazing results as chairside teeth whitening, but treatment takes about two weeks.
If you want a stunning, white smile, call cosmetic dentist Dr. Michael Leyferman at Life Family Dentistry in Flemington today. We brighten smiles across New Hope, Readington, Raritan, and Hillsborough.
Smile Makeover
A bright, beautiful smile sets off a sophisticated image. With today's technology and procedures, achieving your perfect smile is easier than ever. As a cosmetic dentist, Dr. Leyferman offers the ultimate in dental enhancements — the complete smile makeover.
A smile makeover is a custom treatment plan that includes the procedures you need to achieve your smile goals. These may include all-white restorations, Zoom II teeth whitening, and porcelain veneers to bring new life to a smile damaged by time or decay. Dr. Leyferman may also recommend replacement teeth, gum lifts, or any procedure that will help you achieve your goals. He'll show you what his recommendations can do for your smile. This will allow you to make a truly informed decision about your cosmetic dental enhancements.
If you'd like to know more about how a complete smile makeover could transform your image, call the Flemington office of cosmetic dentist Dr. Leyferman today for a free consultation. We transform smiles for patients throughout the area, including Readington, Lambertville, Ringoes and Raritan.
All-Ceramic Restorations
All-ceramic restoration is one of the services we offer that blurs the line between cosmetic and restorative dentistry. Unlike other restorative materials, all-ceramic restorations are crafted from a single block of ceramic perfectly shaded to match the natural smile line. Even the second most natural looking material, porcelain bonded to metal, begins to wear away revealing the darker colored metal beneath the tooth-colored surface. Like any crown, inlay, onlay, or other advanced dental restoration, patients should plan to visit our office at least two times to complete their treatment.