Meet our Team
Liz Nardelli, Office Manager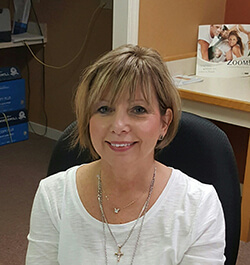 Liz appreciates our warm, friendly family environment and our commitment to quality care. She likes making patients feel comfortable and ensuring that they receive maximum benefits from their dental plans. She and her husband, Tim, have a daughter, son in law, three granddaughters, and two dogs to keep them busy. In her spare time, Liz goes to movies, travels, works out, and she also enjoys making floral arrangements.
Tracy Sedelmaier, Registered Dental Hygienist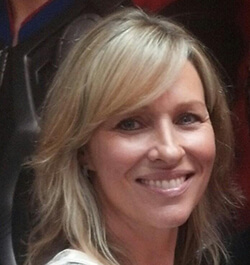 Tracy earned her associate's degree in applied science and a license in expanded functions; she holds membership in the American Dental Hygiene Association. She was recognized by local schools for her dental health awareness education program. A mother of two, Tracy spends her spare time with her boys. She also likes hiking in the great outdoors when time allows.
Christine Tallo, Dental Hygienist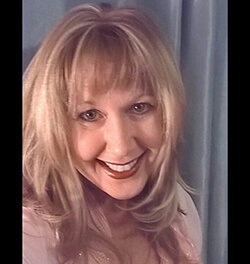 Christine has over two years of dental experience so far, and she attended both Union County College and Rutgers University. She loves interacting with patients and helping them promote better health in themselves. Originally from Rahway, Christine has two kids. Outside of work, she enjoys spending time with them, gardening, and reading on the beach.
Nicole Genovese, Dental Hygienist
Nicole has been with us for over seven years. Her favorite part of the job is getting to work with our awesome patients each day, and seeing their smiling faces when their treatment is complete. Nicole received her associates degree from Nassau Community College and has been working in the dental field ever since. She has one daughter in college studying Veterinarian Research, and enjoys spending time with her boxer terrier, Lela. When not at the office, you can find Nicole biking, cooking or traveling.
Debbie Steele, Dental Hygienist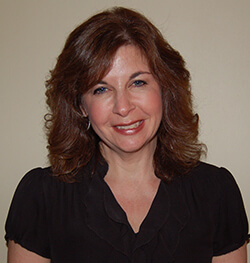 Debbie has been in the dental field for over 27 years. She's dedicated to her patients and helping them achieve optimal oral health. Debbie has her associates degree in Applied Science from Middlesex Community College and went to high school in nearby South Brunswick. Debbie and her husband Keith have three daughters. She enjoys reading, music, working out, and spending time with her family. She looks forward to meeting you and helping you achieve your best smile!
Casey Isherwood, Dental Assistant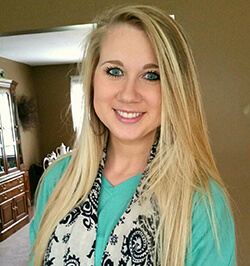 Originally from Flemington, Casey attended both Raritan Valley Community College and Rutgers University. She has her Associate's in Human Services and additional education in social work and applied science. Her favorite thing about her job is getting to see the patients' smiles after having their teeth done! In her free time, she enjoys going on road trips up to the Poconos and spending time on the lake.
Hollie Esposito, Dental Assistant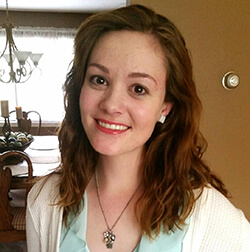 Hollie attended Rantan Valley Community College and has her X-ray license, as well as additional training in dental radiology. The best thing about her job is being able to meet good people and help them achieve improved smiles! She is originally from Whitehouse Station and her hobbies include learning and playing the guitar, spending time with her friends, and anything involving art and fashion.
More to Explore