Dental Implants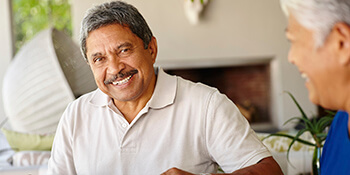 Your smile reflects the inner you — the real you. When you have missing teeth, your smile doesn't reflect your best. You may hide your smile behind your hand or only offer a tight-lipped grin in public. If missing teeth keep you from enjoying your lifestyle, one call to Dr. Leyferman for a dental implant consultation could make all the difference.
As a cosmetic and family dentist, Dr. Leyferman offers aesthetic dental implants to restore your smile. An implant is a titanium screw placed into your jawbone by Dr. Leyferman, right here in our Flemington, NJ office. The dental implant placement process is a surgical procedure, so patients who choose dental implant tooth replacement should be healthy enough for surgery. Our team is happy to examine smiles, discuss current overall health, and assist patients in deciding whether or not dental implant supported tooth replacement is the right option. In order to place the implant, a small incision is made in the gum line. Then, an implant post is inserted below the gum line. Over a period of three to six months, the gums heal and the supportive, alveolar, bone fuses with the implant closely mimicking the function of tooth roots. This fusion process is known as osseointegration and is the reason dental implants are so natural looking, feeling, and functioning.
Nervous about getting a dental implant? Dr. Leyferman and his caring team will make sure to put you at ease with their friendly and personal approach to dentistry. If you are extremely anxious about seeing a dentist, we offer oral conscious sedation, which will allow you to feel relaxed and comfortable while the procedure is going on.
When your surgery has healed, you'll return to Dr. Leyferman for a natural-looking crown, or cap. Your new implant will blend with surrounding teeth to look completely natural. Dental implants can also be used for reliable, comfortable denture support.
Whether you have one missing tooth or several, call Dr. Leyferman's Flemington office today to schedule a dental implant appointment. Patients from across the area, including Ringoes, Lambertville, Readington, and Whitehouse Station, bring their smiles to us, too.