July 21, 2016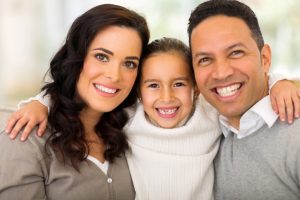 Scheduling various doctors' appointments and driving your children all over town can be overwhelming and stressful. Dr. Michael Leyferman at Life Family Dentistry offers comprehensive care designed to meet the needs of the entire family. We know life is busy and hectic for our patients, so we offer a wide range of services so you're dentistry can be taken care of in one stop. Your dentist in Flemington, NJ offers excellent care for the entire family, and here are just a few of the premiere services you'll find at Life Family Dental.
Children's Dentistry
Nothing is more important for your child's oral health than building a good relationship with their dental provider, as this will set them up for a lifetime of successful dental visits. Being a father of three children, no one understands this better than Dr. Leyferman, and this is why he and his entire team strive to make your child's visits fun, positive and upbeat. We also offer additional services for children such as dental sealants and fluoride treatments.
Sedation Dentistry
For our patients who feel fear or anxiety about their dental appointments, we understand how you feel, and we want you to know that you're not alone. We're willing to work with all of our patients to ensure that they feel comfortable and relaxed during their procedures, however if you need additional help during your appointment, we also offer nitrous oxide. Otherwise known as laughing gas, nitrous is a breathable gas that can help you feel at ease during your treatment. Nitrous is also safe for children and it can be used for cleaning appointments and even more complex procedures.
Dental Implants
We're proud to provide our patients one of the best options for tooth replacement that modern dentistry has to offer. Dental implants replace your tooth with a porcelain crown, and your root with a titanium post, and this is the secret behind their success. Your new root will be surgically placed into your jawbone and allowed to heal. After the appropriate healing time has passed, your crown can be placed. It's custom shaded to match your existing teeth so no one will ever know you were missing a tooth.
Many providers refer their patients to a specialist for the surgical portion of the dental implant procedure, however because of his extensive training, knowledge, and expertise, Dr. Leyferman can complete your implant treatment from start to finish in the comfort of our dental office. This means the team you already know and trust will surround you throughout the entire process.
These are just a few of the services we offer at Life Family Dentistry. We know you'll appreciate the personalized care and attention you receive from us, and we invite you to contact our office today to learn more about us.
Comments Off on Your Dentist in Flemington, NJ Offers Excellent Care For The Entire Family
No Comments
No comments yet.
RSS feed for comments on this post.
Sorry, the comment form is closed at this time.